First Contact – Headache in Primary Care
For primary care practitioners, access to helpful, accurate and timely information is essential to identifying and treating headache disorders, including migraine.
The goal of First Contact – Headache in Primary Care, powered by the American Headache Society, is to provide educational resources to empower healthcare professionals and improve headache and migraine care for their patients.
8 Things to Know About Migraine
Family physicians, internists, OBGYNs, pediatricians, PAs, NPs, and other allied healthcare providers can browse a variety of free resources on topics like Diagnosing Migraine, Acute and Preventive Migraine Treatment Options, Pediatric Migraine and Migraine, Pregnancy, & Lactation. 
All resources are curated by leaders in headache medicine. We encourage providers in all stages of their careers to utilize our programming and educational tools to improve patient care and develop expertise in the field of headache medicine.
of patients consult their primary care provider for migraine
Must-Read Resources
Check out our curated selection of must-read resources on migraine and other headache disorders. We focus on the basics of diagnosing and treating head pain and link out to helpful reference materials that you can bookmark and refer to as needed.
Bring Headache and Migraine Education to Your Institution
The flagship offering of the Headache in Primary Care program is our one-hour presentation, tailored to your audience's needs and delivered by experts in headache care.
Watch the presentations on demand or bring them to your institution at no charge. We provide the speakers, slide materials, and can provide Zoom capabilities for a virtual presentation. In support of the talk, participants will have access to an ever-growing library of resources for managing headache in a primary care setting.
Video Library
Filter Categories
Must Watch
Migraine Basics
Types of Migraine
Treating Migraine
Special Considerations
Webinar Series
Apply Categories
20 Common Migraine Myths Webinar
In this educational webinar, Adam Sprouse Blum, MD, debunks 20 common migraine myths. Tune in for a discussion on migraine myths and solutions to counteract these misconceptions.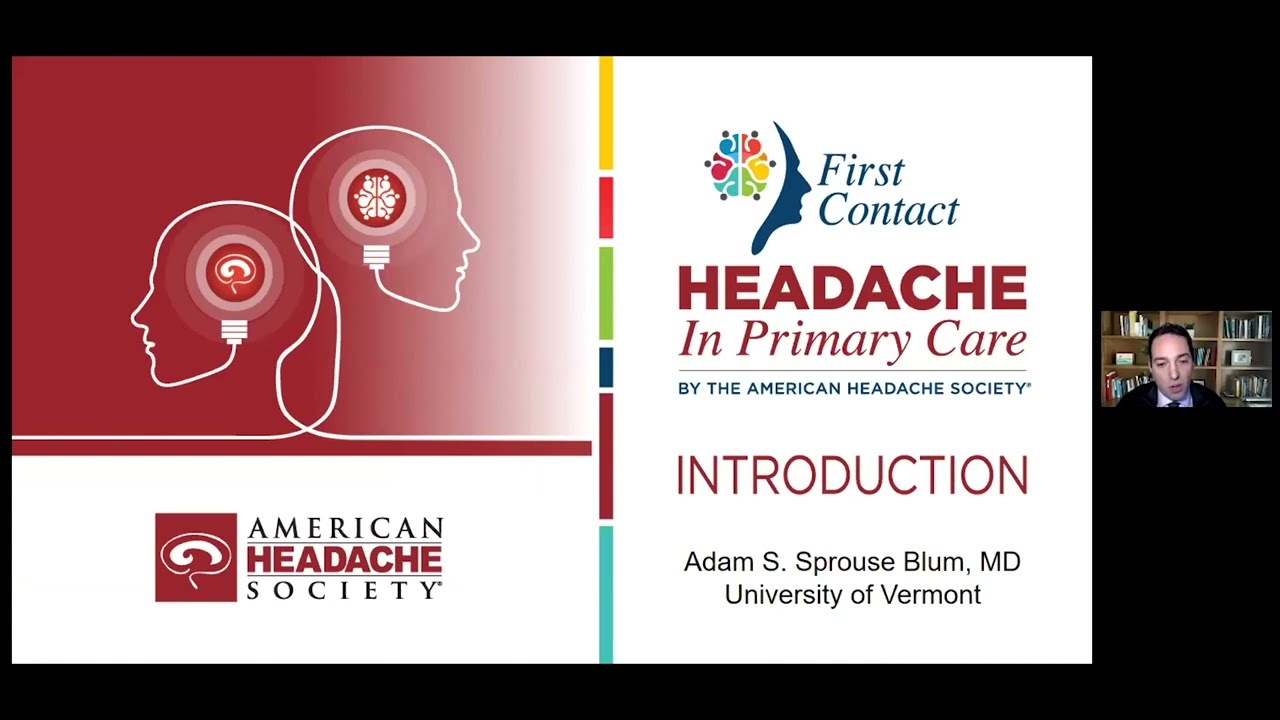 Podcasts
The First Contact – Headache In Primary Care podcast breaks down topics in headache medicine for primary care providers and other healthcare professionals seeing patients with migraine and other headache disorders.
Listen to the First Contact Podcast Here
Resource Library
Filter Categories
Must Read
Migraine Basics
Types of Migraine
Treating Migraine
Special Considerations
Apply Categories